My mom accompanied me on a road trip from Arizona to Idaho for a friend's wedding in 2017. We had decided to continue driving into the night and take turns sleeping and driving until we arrived in Boise. At around 1:00 am we could both no longer keep our eyes open; our plan was failing. For our safety, we needed to find a place to sleep.
We passed through a few rural towns with no vacancies due to a large rodeo before finally scrounging up a hotel room.
These are the six tips I wish I had known then, the first time I tried to book a hotel after midnight.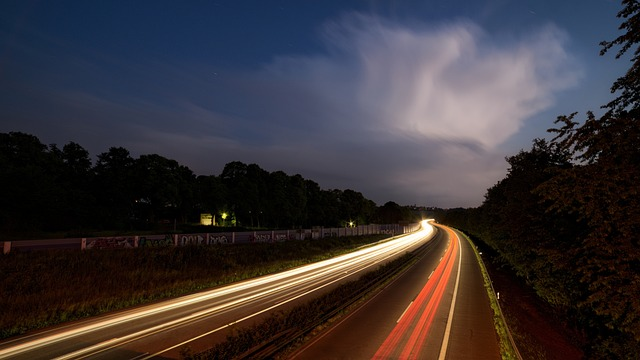 Tip 1: Call the Hotel
Most hotels have online operating systems that will not allow you to book a hotel room after midnight. This doesn't mean that they won't allow guests late at night though. You will get the most accurate information and rates if you call the front desk directly.
Larger hotel chains and small boutique hotels alike will be more than happy to help you secure a room past midnight if they have unsold rooms. It is a revenue opportunity for them. Don't be afraid to pick up the phone and start making calls.
If you are having a hard time getting through to a hotel or if you are really averse to making phone calls, you can book a hotel room online if you change the time zone on your device to one that is still before midnight through the settings menu. This tutorial can help you out if you need to turn back time to the previous day.
Tip 2: Know Exactly What You Want and Be Prepared
Most hotel chains operate on a typical schedule. 3:00-4:00 is the standard check-in time, with late morning being the most common time for check-out. If you want to arrive or leave outside of those parameters be ready to articulate what you want. It will make the process smoother.
A later-than-normal check-in time is typically not hard to accommodate. A late check-out on the other hand is not a guarantee and often comes with a fee. If you are arriving past midnight and don't plan on staying a second night at the same hotel, it is worth asking what the late check-out policies are so you can have an extra hour or two of rest before continuing on.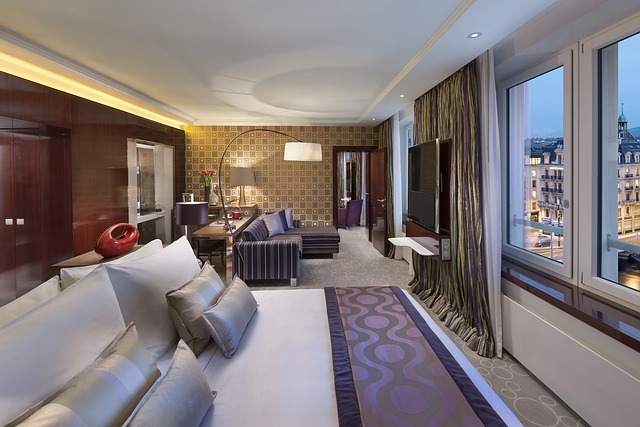 Beyond your expected check-in and check-out times, there are other pieces of information you will want to be ready to share with the hotel staff when you call the hotel to book a room:
If you will be parking a car on the property
Credit card information–full payment is often due over the phone to secure a room after midnight
Hotel loyalty number if applicable
Non-typical requests, such as pet-friendly lodging, need for a pack-n-play or roll-away bed, or a wheelchair-accessible room.
If you need multiple rooms
Once you have a hotel reservation that fits your needs you will still need to make sure you have the necessary documents ready for your arrival. A driver's license or passport is needed to check in at most hotels. Make sure you have one or the other ready and accessible for your late-night check-in time.
If you are parking a car, take a picture of your license plate before you get to the front desk as you will likely need to know the number to complete your check-in. The last thing you want to do when you are tired is to have to run back out to your car to check your license plate number.
Tip 3: Ask for a Walk Rate
Walk rates are the lowest prices that a hotel is willing to accept for a room. If you are making a reservation on a night with an abundance of unsold rooms, you might be able to get a deal and book a hotel room at their lowest acceptable rate. Most hotels don't anticipate many guests looking for a hotel room after midnight so they might agree to a lower rate because you are extra income beyond the expected for the day.
If there aren't many open rooms or if it is a peak travel time, you are more likely to pay full price or a premium, even when booking past midnight. It doesn't hurt to ask though!
Tip 4: Be Aware of Fewer Hotel Staff
It isn't uncommon for there to be far fewer people working at a hotel in the middle of the night. Some hotels will only have one night auditor working after midnight. This person often has to perform other duties and isn't always immediately available at the front desk. When you call the hotel to check for an opening it might take a few tries before someone picks up.
When you arrive at the hotel the front lobby might be locked to those who don't have a key to scan in with until morning. If the night auditor is away from the front desk you will have to wait until they are back to let you in. This is why it is helpful if you know when you will be arriving when you call to make a reservation. If the smaller group of hotel staff know roughly when to expect you, they are more likely to be present when you arrive which will get you to your room faster.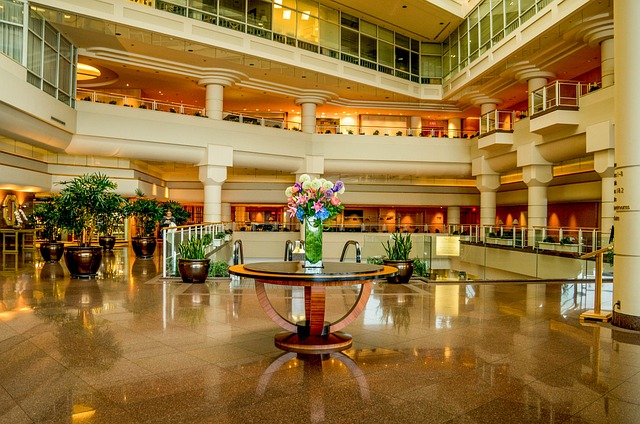 Tip 5: Rent By the Hour
If you only have a few hours that you need a room you can see if you can get a lower rate by booking a hotel room that allows for hourly billing. Many hotels that offer this only do so during daytime hours, but there are some that will allow an early check-in, which will then accommodate non-daytime hours.
Paying by the hour can make your after-midnight arrival cheaper because you aren't paying for a full day that you won't use.
Hotels by Day is a helpful website that helps you find hotels in the city you are in that will offer an hourly rate. You can narrow down your options before making phone calls.
Tip 6: Walk-in Reservations
When all else fails, it is possible to secure a walk-in reservation after midnight at most hotel chains. Very small boutique hotels might not have staff on site after midnight, but larger chains or hotels along major interstates should be able to help you.
If you have tried everything and can't get in touch with a hotel directly and have not been able to secure a booking online, then you can try walking in and setting up a reservation in person. Chances are you will be successful.
After Midnight Hotel Reservations Don't Need to Be Daunting
There are a lot of reasons you might unexpectedly need to make a hotel reservation after midnight and most of them are normal travel-related occurrences. Air travelers have flight cancelations or delays, drivers can't stay awake any longer, car troubles leave you stranded, travel plans change, and so on.
Hotels were created to accommodate travelers, even when they arrive late. Your best bet when looking for a hotel after midnight is to call the hotel directly and go from there. Be polite, understanding, and clear about your situation and needs and you will find yourself with a place to rest your head.